Since the earliest of times, 
lapis lazuli
 has been associated with strength and courage, royalty and wisdom, intellect and truth.
• It is believed that turquoise can help balance the blue throat chakra, enhancing the ability to communicate while increasing resistance to viruses, helping to relieve sore throats and allergies.

• Turquoise is thought to dispel negative energy and can protect against outside influences or pollutants in the atmosphere.
• Turquoise can stabilize mood swings and instill inner calm.
Lapis Lazuli quickly releases stress, bringing deep peace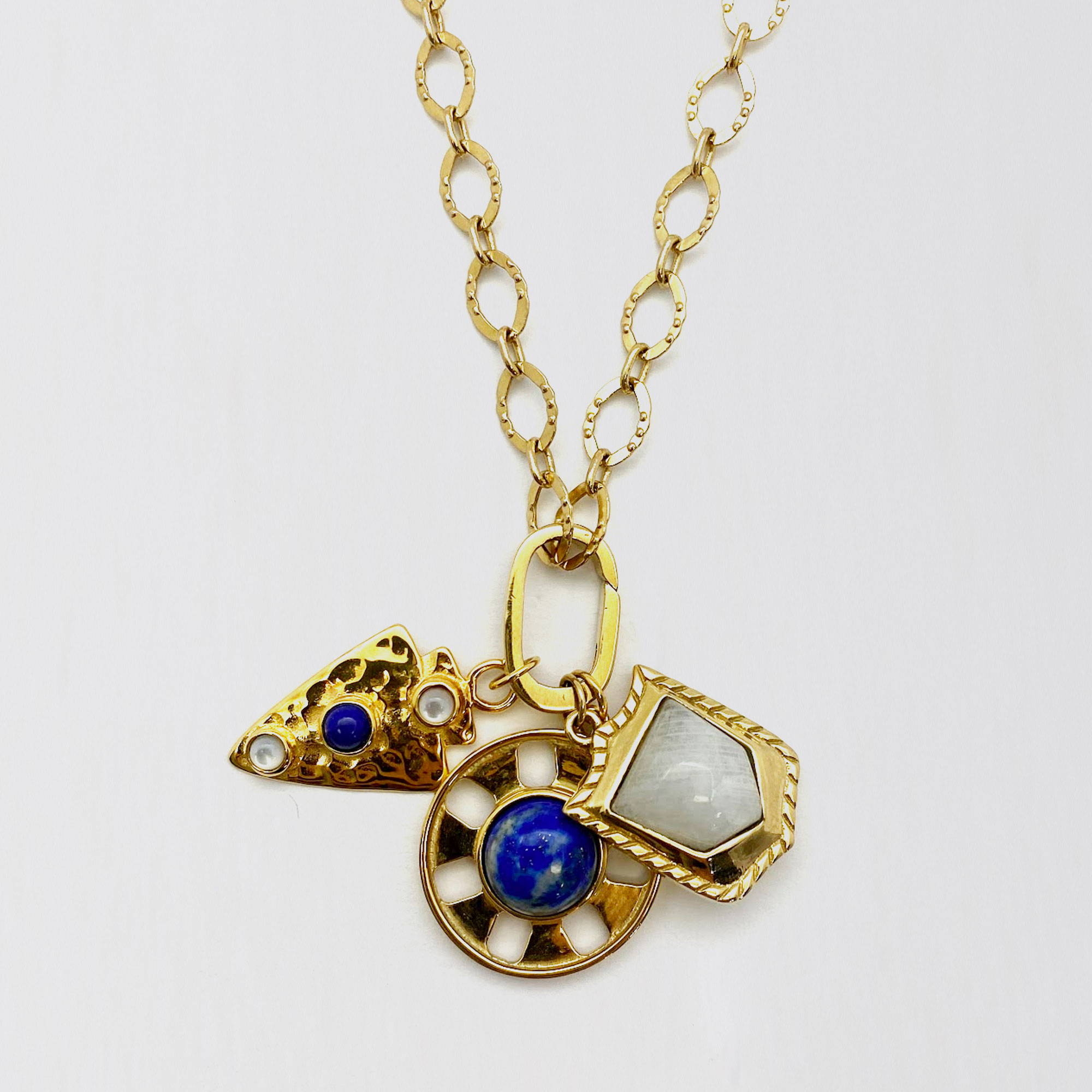 • Inner Truth
• Love
• Purification
• Intuition
• Inner Power
• Self Confidence
• Friendship
• Manifestation